Welcome to
Sysmex Flow Cytometry Other European Country!
For ordering please make sure you are in your local shop.
If you are from Other European Country then please continue.
Otherwise please go to your country.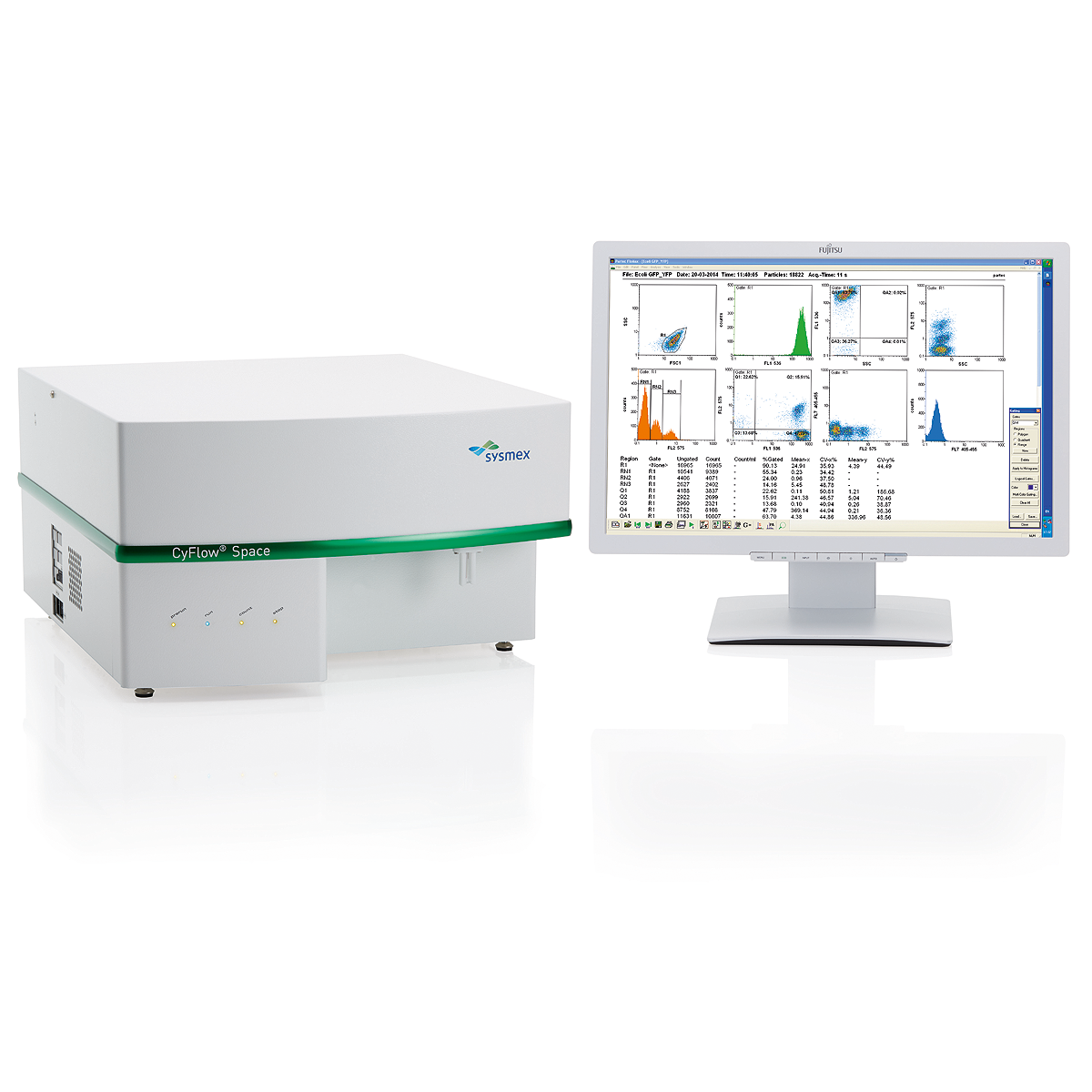 Configurations with up to 13 fluorescence parameters and three physical light scattering parameters
Choice of lasers with 365, 375, 405, 488, 532, 561, 594, 638, 640 nm
Maximum acquisition rate of up to 25,000 signals/s
Scatter particle size: 0.1 – 100 µm
Fluorescence sensitivity: ≤ 100 MESF (FITC) | ≤ 50 MESF (PE)
True Volumetric Absolute Counting (TVAC)

For Research Use Only
Order number:

CyFlow-Space
Article successfully added.